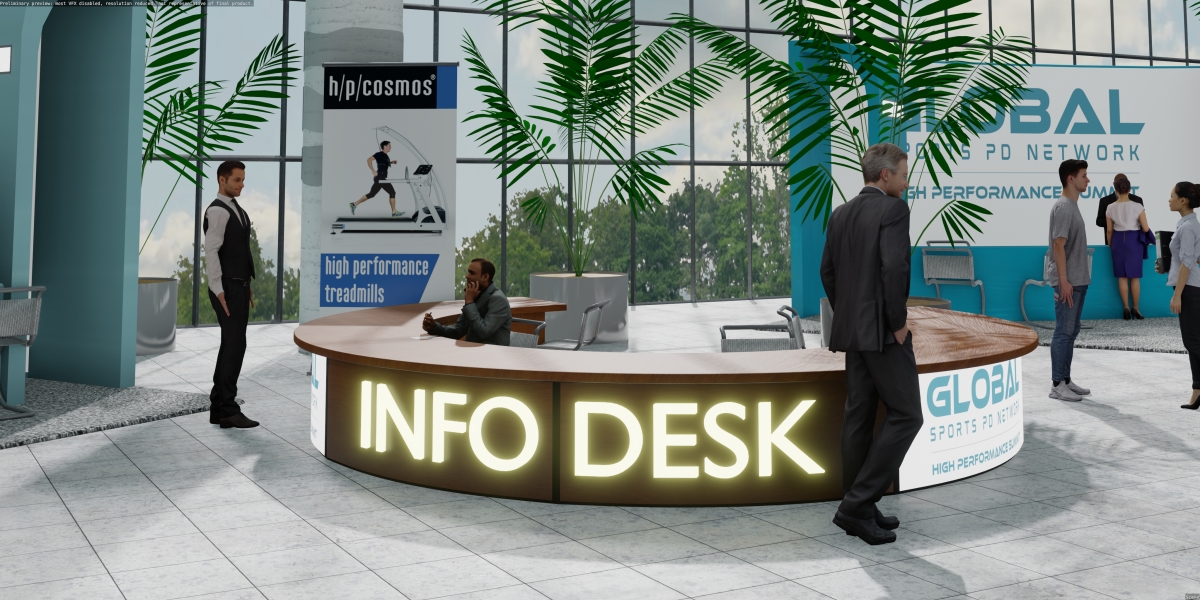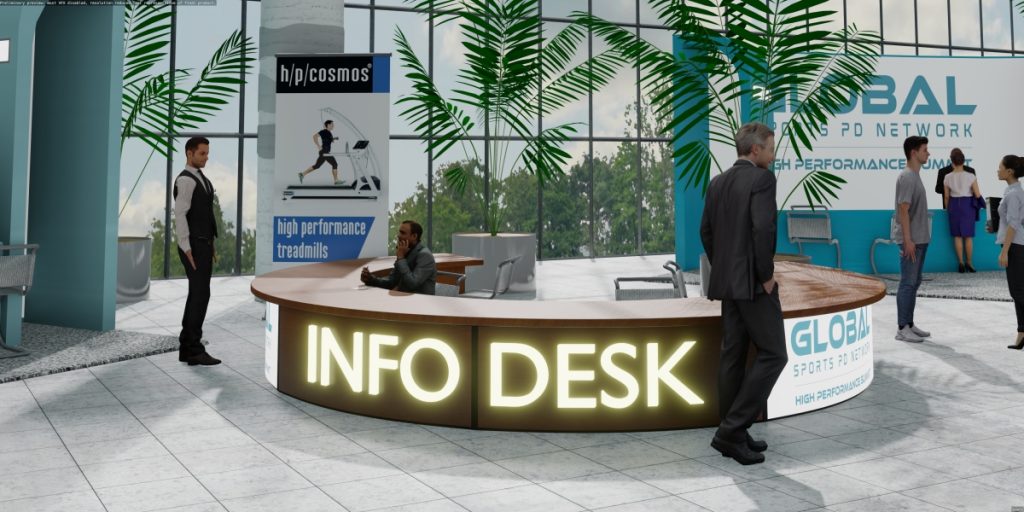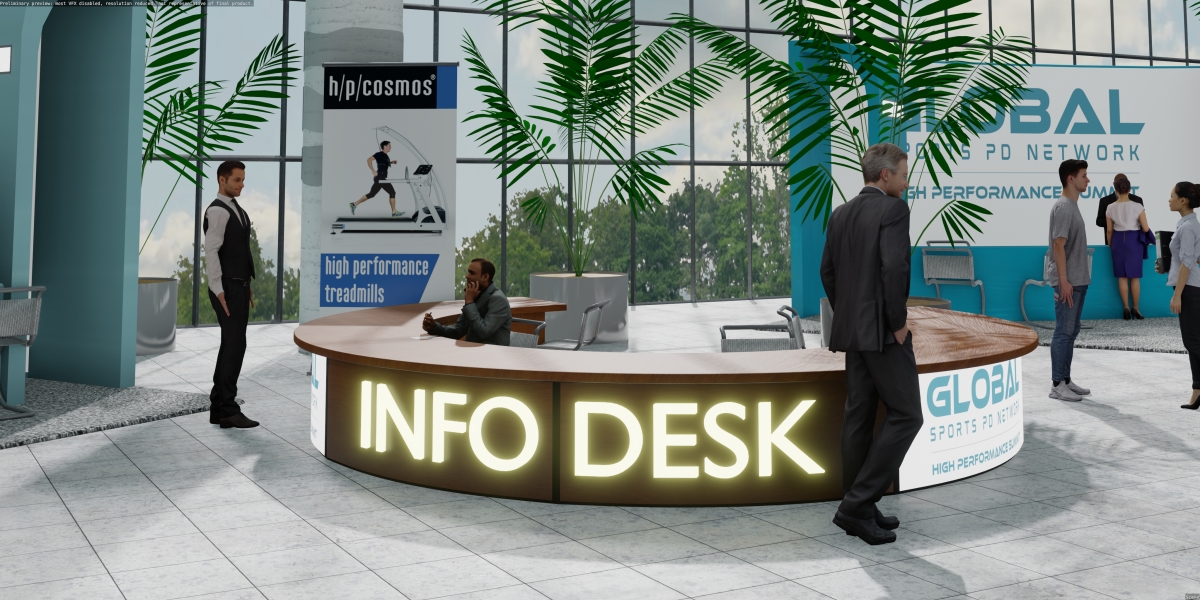 The sporting industry continues to value the significance and importance of Sports Medicine & High Performance programs in global sport. The Global Sports PD High Performance Summit will bring together world-class speakers and presenters to discuss current trends, innovation, resources and opportunities in sport.

The 2021 Global Sports PD High Performance Summit will take place on Wednesday the 10th of November (AEST) via our immersive online event platform. Bringing together speakers from USA High Performance Sport, this event will discuss a wide range of topics surrounding high performance in elite sport, engaging allied health professionals, high performance staff, emerging sports professionals, coaches, educators and students from across the world.
The Global Sports PD High Performance Summit creates an environment for leaders in the industry to come together, offering participants the opportunity to gain practical learnings to implement in their own environment, improving personal or organisational outcomes. Streamed via our online event platform, delegates are able to continue on their professional development journey through informative and insightful sessions that are available live and via replay once the summit has concluded.
DOWNLOAD DELEGATE BOOKLET
For all information regarding the Global Sports PD Network High Performance Summit, view the complementary Delegate Booklet via the link below.
The Global Sports PD Network High Performance Summit full event schedule is available below.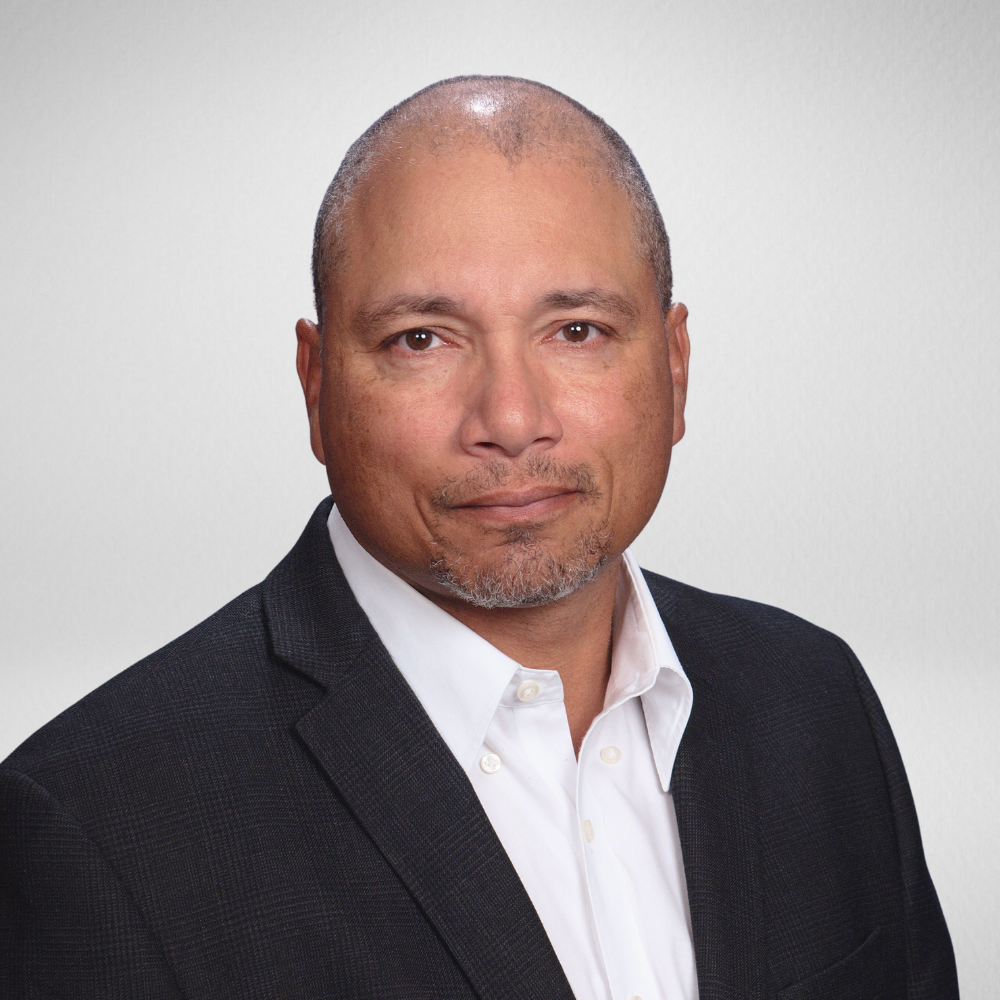 Director of Sport Performance & Psychologist for the Washington Wizards (NBA) & Florida Panthers (NHL)
Dr. Derick Anderson is a licensed psychologist who has been in practice for over two decades using the South Florida area as his base of operations.   His expertise and experiences have made him a valued resource for individuals and organizations; such as, the Miami Dolphins, The National Football League, the U.S. Army Pacific Command and the Army Corps of Engineers, as well as several Fortune 500 Companies.  He has developed groundbreaking and highly successful programs for Law Enforcement and special investigators nationwide, including, the FBI, U.S. Marshals and the Internet Crimes Against Children task force. Dr. Anderson is the current Director of Sport Performance for the Washington Wizards, and the Florida Panthers and previously served in this role with the Miami Marlins and the Cleveland Browns.  In addition, he served as the Lead Clinical Consultant to the National Basketball Association and was active in helping develop their Mental Health Program.  He was the lone in vivo mental health resource in the NBA bubble for the majority of its duration. He is formally of the New York Mets where he developed the most comprehensive sport psychology program in baseball.  He has also consulted for the Cleveland Browns and served on the Board of the NFL Player Care Foundation. Currently, he is the Executive Director of the Athletes program at futures treatment facility and is the founder and President of Invictus Performance.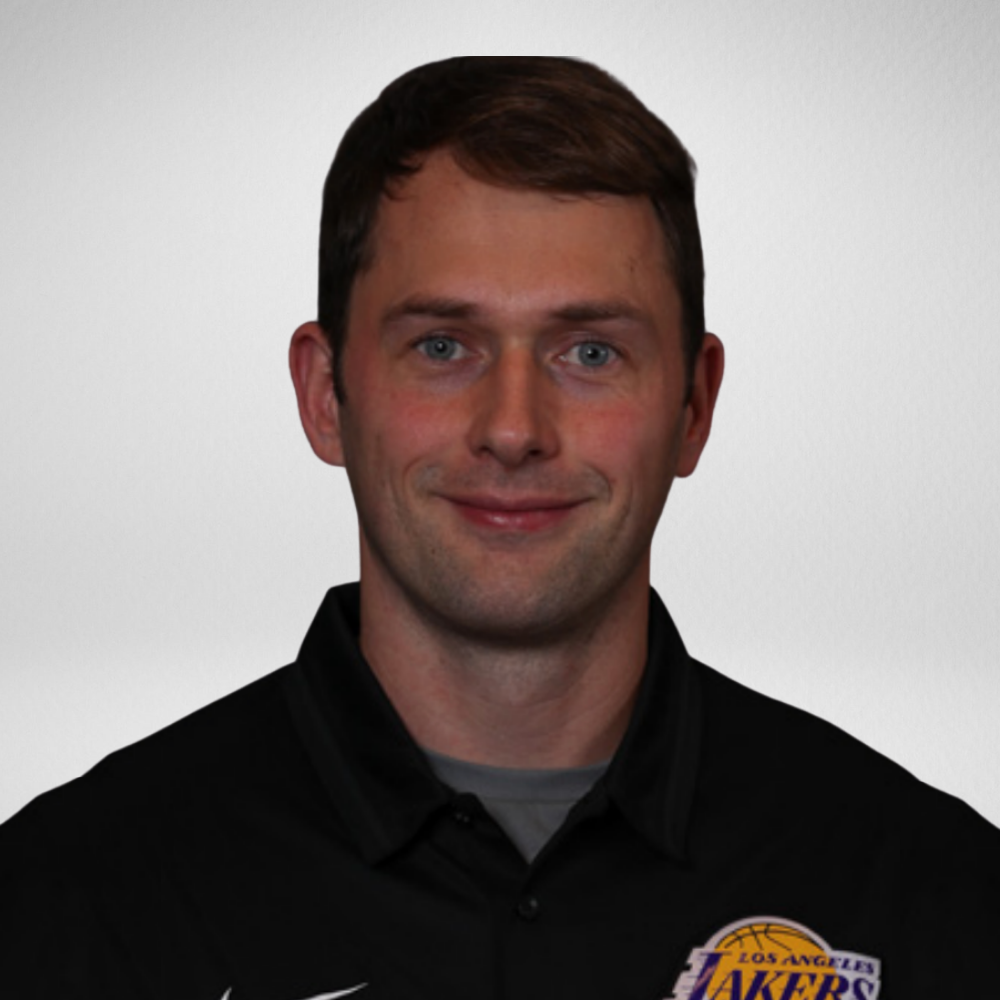 Strength Coach, Soft Tissue Specialist & Equipment Manager; South Bay Lakers
Misha Cavaye is the Strength Coach, Soft Tissue Specialist & Equipment Manager for the South Bay Lakers, the Los Angeles Lakers G-League Affiliate team.
Misha Cavaye who grew up in London moved to Los Angeles in 2004 to pursue basketball at the highest level. After a couple of years competing at the junior college level he decided it would be best to focus on coaching, spending time at Santa Monica College, Hoop Masters Basketball Academy & was the video coordinator for Cal State Northridge men's basketball from 2008 to 2011.   
While finishing up his degree in Kinesiology (2010) his interests turned to strength & conditioning which opened a new world & path. Switching from being on the court, Misha dove into the world of sport performance, injury prevention & posture/recovery. He would go on to become a licensed massage therapist, Fascial movement specialist & neuromuscular therapist with a heavy emphasis on biomechanic specialization. In 2011 Misha became a ball-boy/team attendant for the Los Angeles Lakers & has been there ever since. In 2016 he became the head strength coach, massage therapist & equipment manager for the South Bay Lakers, the developmental G-league affiliate of the Lakers.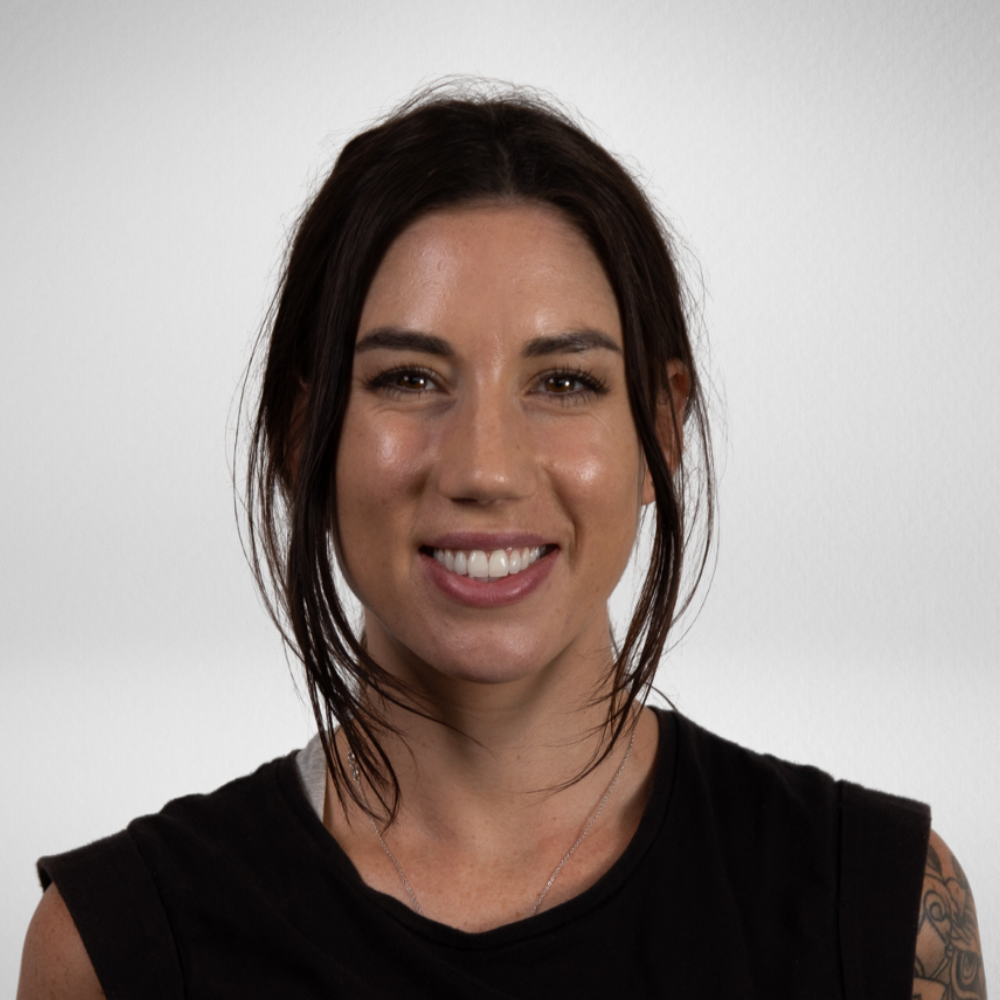 Director of Sports Science; Philadelphia 76ers (NBA)
Carmen is currently the Director of Sports Science for the Philadelphia 76ers in the NBA where her primary objective is to manage training load and recovery to minimize time-loss from games and attenuate the effects of fatigue from the heavily congested travel and playing schedule.
Prior to Carmen's current role, she spent almost a decade in high-performance sport working for teams such as the Melbourne Rebels, ACT Brumbies and Brisbane Broncos where she developed a keen interest in training load monitoring, fatigue and recovery.
Carmen also earned her stripes as a physiologist, completing a traineeship at the Victorian Institute of Sport and a postgraduate scholar position at the Australian Institute of Sport before beginning her PhD in Complex Systems Analysis in rugby union.
Carmen also provides consultancy services to organizations requiring assistance in program development, data capture and analysis, as well as tailored recovery recommendations.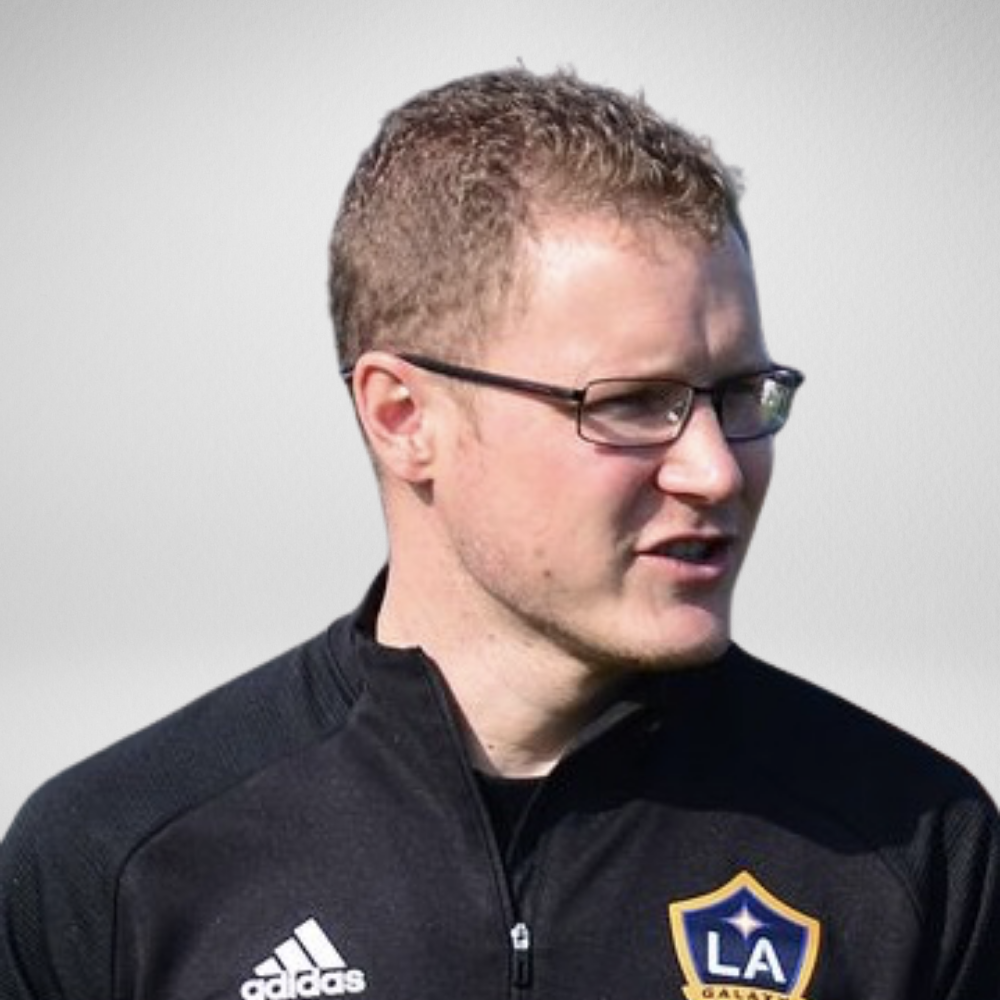 High Performance Consultant
Phil joined LA Galaxy (MLS) as Director of Performance and Sport Science in January 2020 after spending over 12 years with Wolverhampton Wanderers FC in England (EPL), where he most recently served as the head of their medical department since 2012.
Whilst with Wolves, Phil oversaw a department of 30 full-time medical and sports science professionals to provide player care to optimize health and physical conditions. As the head of the medical department, he implemented various sports science systems and processes club-wide to support physical development and care for the Premier League squad.
Phil first started with Wolves FC in 2008, where he served as the head of Academy Medical Services before moving into a role as the first-team physiotherapist in 2011. Prior to his time with the Wolves, he was the head of the medical department for Oldham Rugby League Club and served as a Physiotherapist in the NHS and with Bolton Wanderers FC Academy.
In 2018, his Wolves department were recognized as the Medical Team of the Year by the Football Medical Association in the English Championship, whilst the following season he led his team to an all-time record for squad availability of 98.5% during the 2018-19 Premier League Season.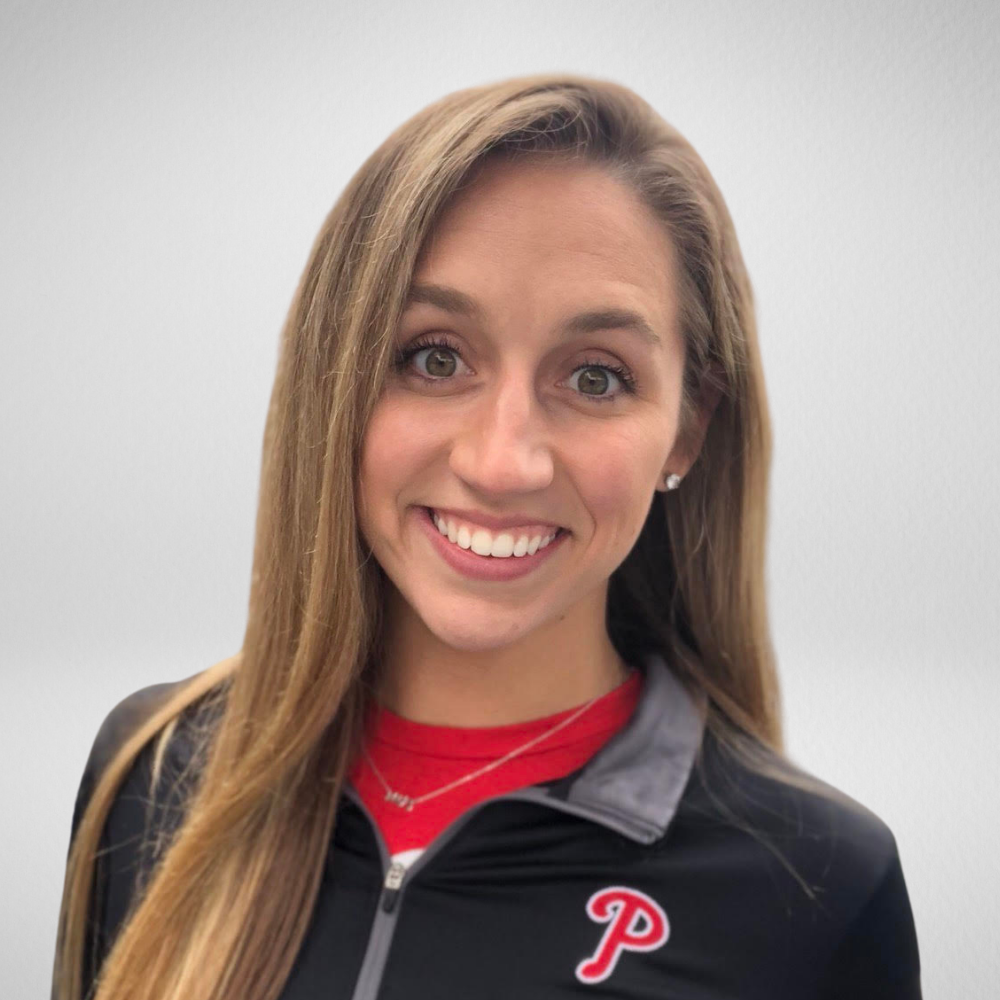 Mental Performance Coordinator; Philadelphia Phillies (MLB)
Hannah Heusman is a Mental Performance Coordinator for the Philadelphia Phillies Major League Baseball (MLB) team. Hannah has worked with the FDNY, MLB, business executives, actors and athletes of all ages to help train their mental skills.
Hannah earned a Master of Science degree in Sport Psychology and Motor Behaviour from The University of Tennessee, where she focussed on improving performance amongst athletes of all different ages.
With a strong presence on digital platforms, Hannah has created a following after beginning a series called #MentalSweatMondays, where she posts weekly her thoughts on topics surrounding Mental Toughness in all aspects of life, ranging from elite sport to growth-mindset.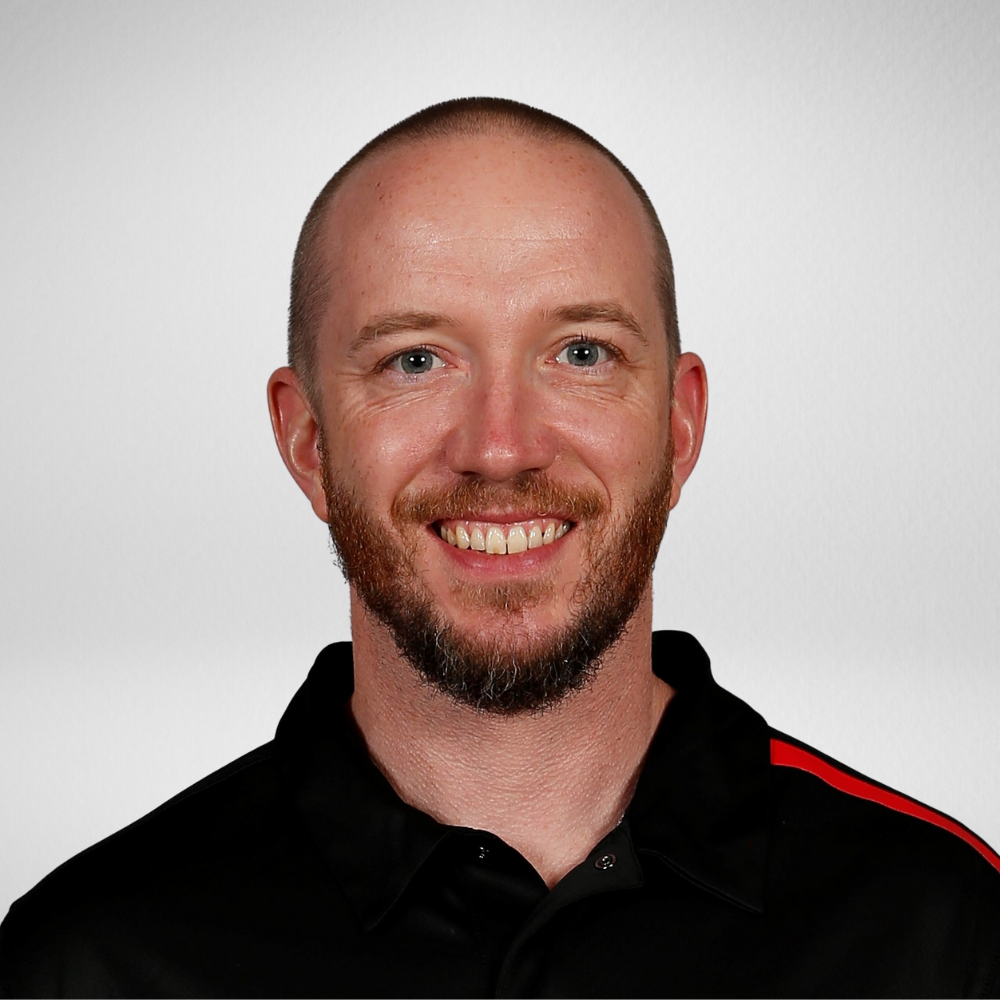 High Performance Director; Arizona Coyotes (NHL)
Devan McConnell is the High Performance Director with the Arizona Coyotes. In this role, he oversees all aspects of the performance department, including sport science, strength and conditioning, nutrition, and reconditioning. He handles much of the day to day applied sport science integration, while managing the vision and direction of the performance development of all players in the Coyotes organization. Before joining the Coyotes, Devan was the Director of Performance Science and Reconditioning with the New Jersey Devils. In this role, he oversaw the integration and application of sport and performance science technologies, systems, and practices. In addition, he assisted with the day-to-day performance training of all National Hockey League athletes within the organization, oversaw the return-to-play training of injured athletes and assisted with the organizational vision and directive of the Performance department, at both the NHL and AHL levels. Prior to his appointment in New Jersey, he was the Head of Hockey Performance and Sport Science at the University of Massachusetts Lowell from 2011-2019. In this role, he was responsible for the oversight and development of all aspects of physical development for the Ice Hockey team, including strength, speed, and power development, energy system development, nutrition, recovery and regeneration, physiological monitoring, sport science, technology integration, as well as coordination of analytics, long term athletic development, and tactical periodization. Before joining UMass Lowell, McConnell served as the Sports Performance Coordinator at Stanford University from 2008-11. He worked closely with the women's basketball team, along with men's and women's volleyball, all of which were regulars in the NCAA Tournament. During his tenure, Women's basketball competed in 3 straight Final Fours, the Women's volleyball team competed in two Final Fours, the men's volleyball program won the 2010 NCAA Championship. Originally from Lake Stevens, Washington, he now lives in Scottsdale, AZ with his wife Erica, and his two kids, Finnegan and Dublin.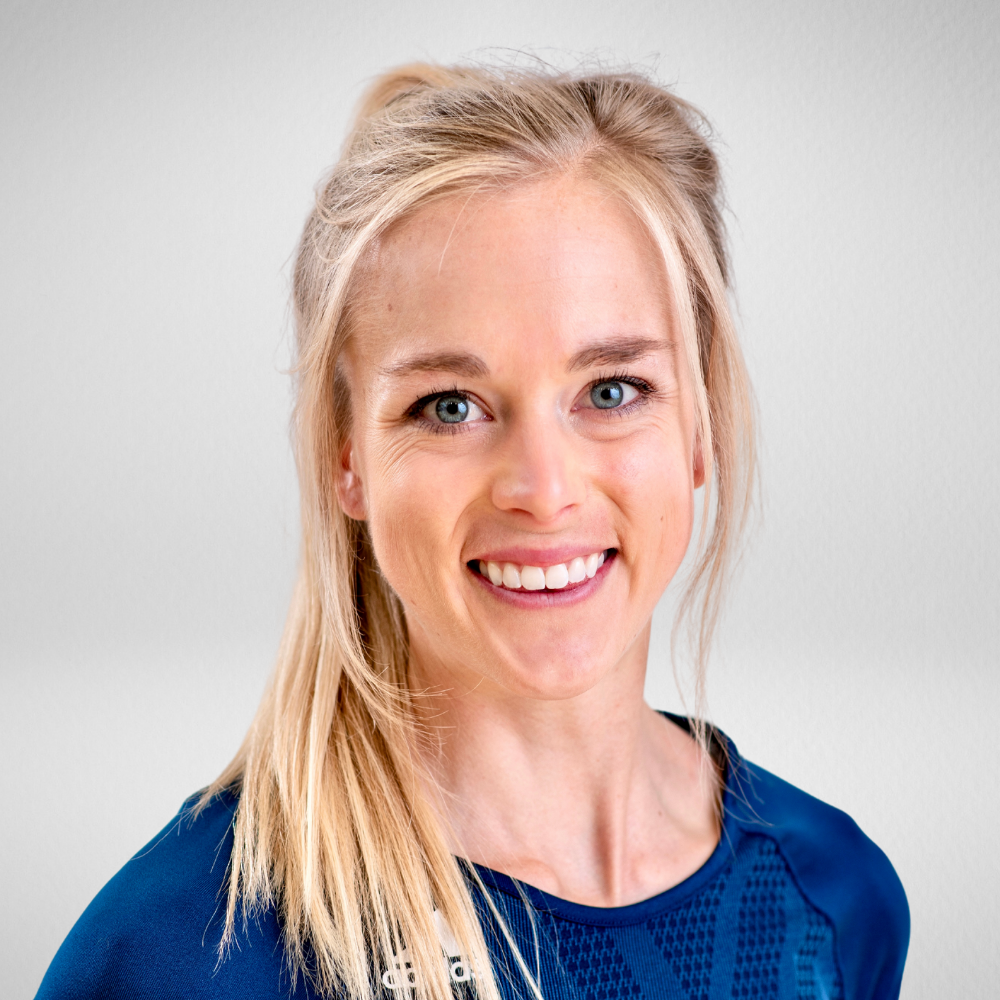 Sports Performance Dietitian; Real Salt Lake (MLS)
Michelle Meinking currently serves as the Performance Dietitian for Real Salt Lake, the Major League Soccer team in Utah. She has been with the organization since 2018 and worked to develop and build their nutrition program and initiatives. Michelle's role involves ensuring athlete's are fueling properly to perform and recover at their highest level. Michelle also works alongside ZoneIn, a performance nutrition platform that allows practitioners to monitor and manage their athletes based on key biometrics, training profile, and individual goals. 
Michelle obtained her undergraduate degree in Exercise Science at the University of Wisconsin – La Crosse and her Masters in Nutrition with a Sports Concentration at the University of Utah. Prior to her position at RSL Michelle gained experience in various settings including collegiate and professional such as NFL, MLB, and Team USA.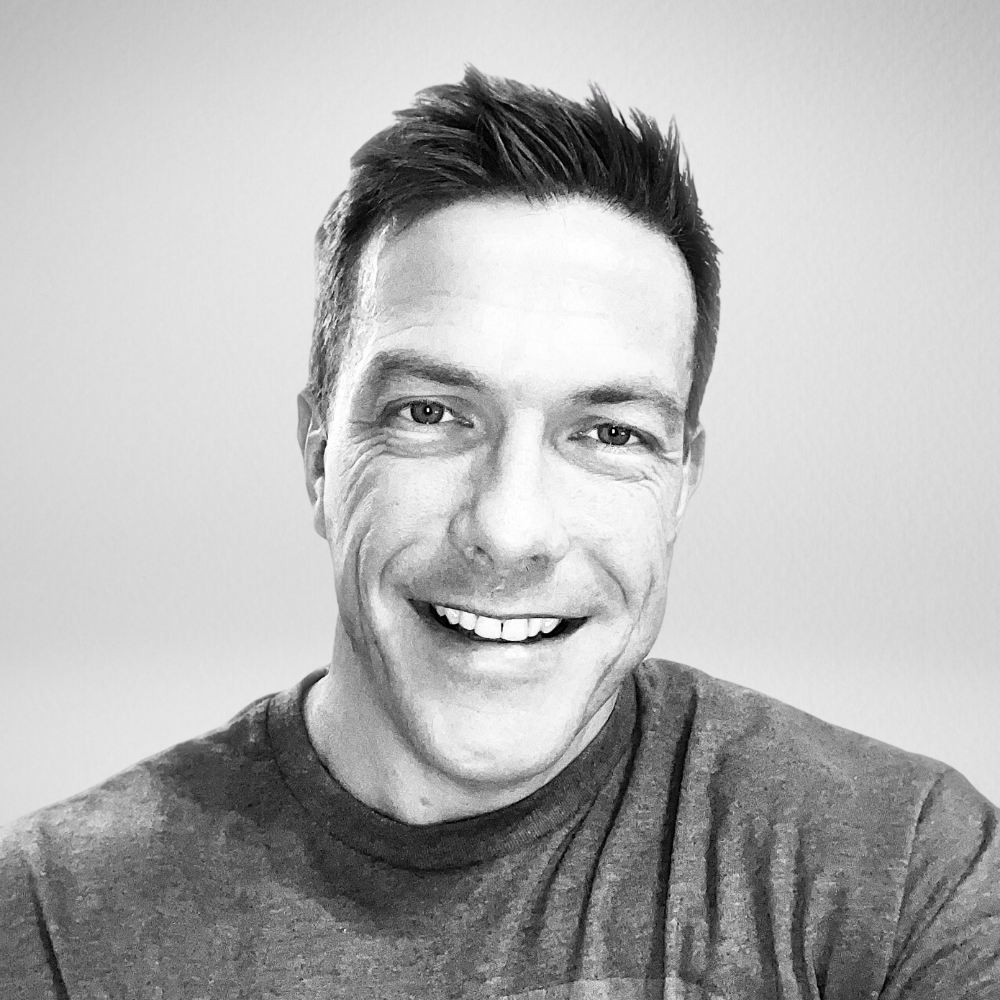 Vice President: High Performance; Toronto Blue Jays
Angus Mugford was appointed to oversee the High Performance Department in 2015. This department is one of the first to exclusively focus on the holistic support of the development and performance of players, coaches and staff. Mugford oversees the integration of an interdisci­plinary performance team, including sports medicine, strength and conditioning, mental perfor­mance, and nutrition with a sport science-based approach. He came to the Blue Jays from IMG (International Management Group), where he had served for more than a decade, leading their external consulting through the IMG Institute. There he developed programs and oversaw mental conditioning and performance programs as part of IMG Academy, for professional and junior athletes and coaches, as well as US military special operations and executives. Mugford has a PhD from the University of Kansas and in 2015 he was elected by his peers as the president of the Association for Applied Sport Psychology (AASP), the leading professional organization for applied sport psychology consultants in the world. He has authored in many academic and professional publications, presented at conferences across the globe, and has a track record as a consultant on mental performance as well as leadership, culture change and human performance teams. Mugford is originally from the United Kingdom, but now lives in Florida and has two sons, Will and Tom.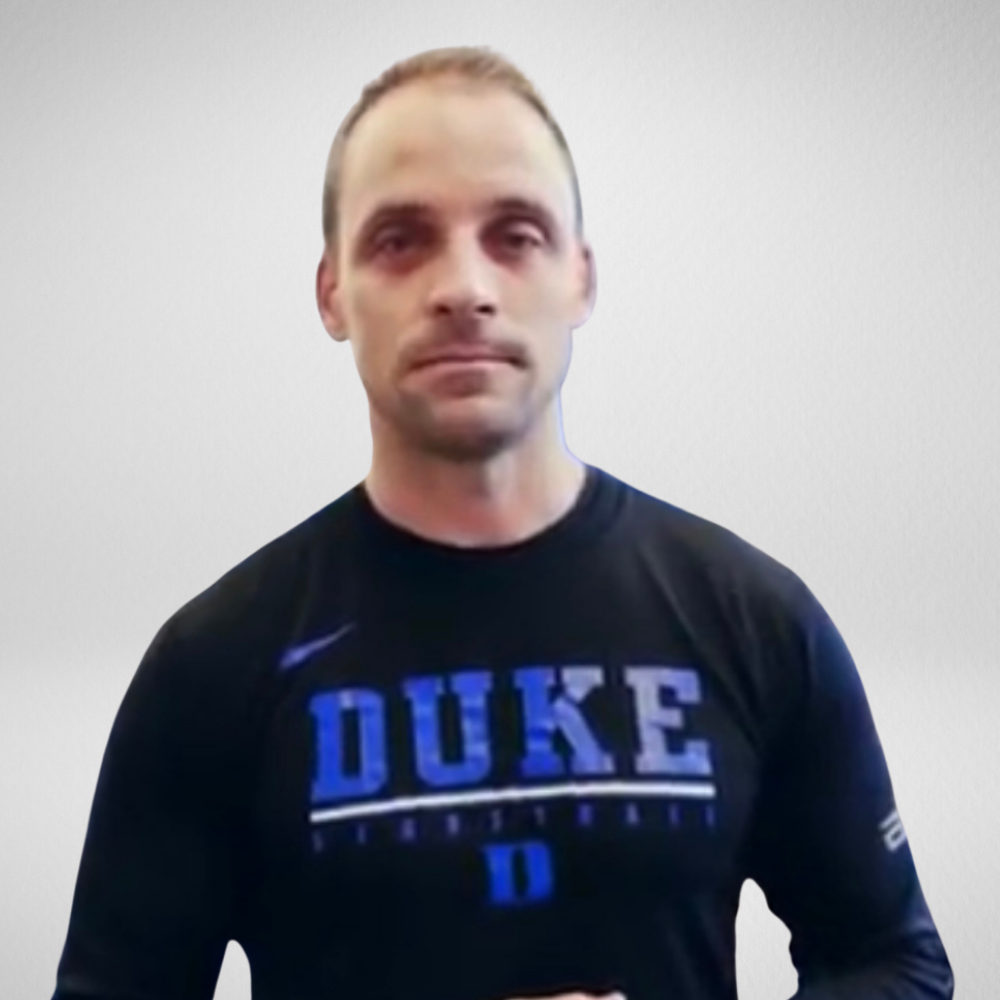 Director of High Performance & Sports Science; Duke University (Basketball)
Nicholas Potter is the Director of High Performance and Sports Science for Duke University Men's Basketball Program. During his 15 years with Duke Basketball, the team has won 2 National Championships, 6 ACC Tournament Championships and currently has 24 former players in the NBA.
A key outcome of Potter's role at Duke has been the strategic integration of cutting-edge sports science technology, with the latest medical interventions, and advanced performance training methods with a traditionally elite basketball program. Potter has also established a comprehensive system of data collection, detailed analysis, and practical reporting to maximize athlete development, recovery, holistic wellness and readiness for optimal performance.
Potter has lectured over 40 times nationally and internationally, as well as authored several journal articles and book chapters. He has consulted with athletes throughout the NBA, NFL, NHL, MLS, MLB, NASCAR, NRL and Serie A. Potter also provides medical coverage for the USA Olympic team, previously covering the 2008 Summer Olympics in Beijing and 2016 Summer Olympics in Rio de Janeiro.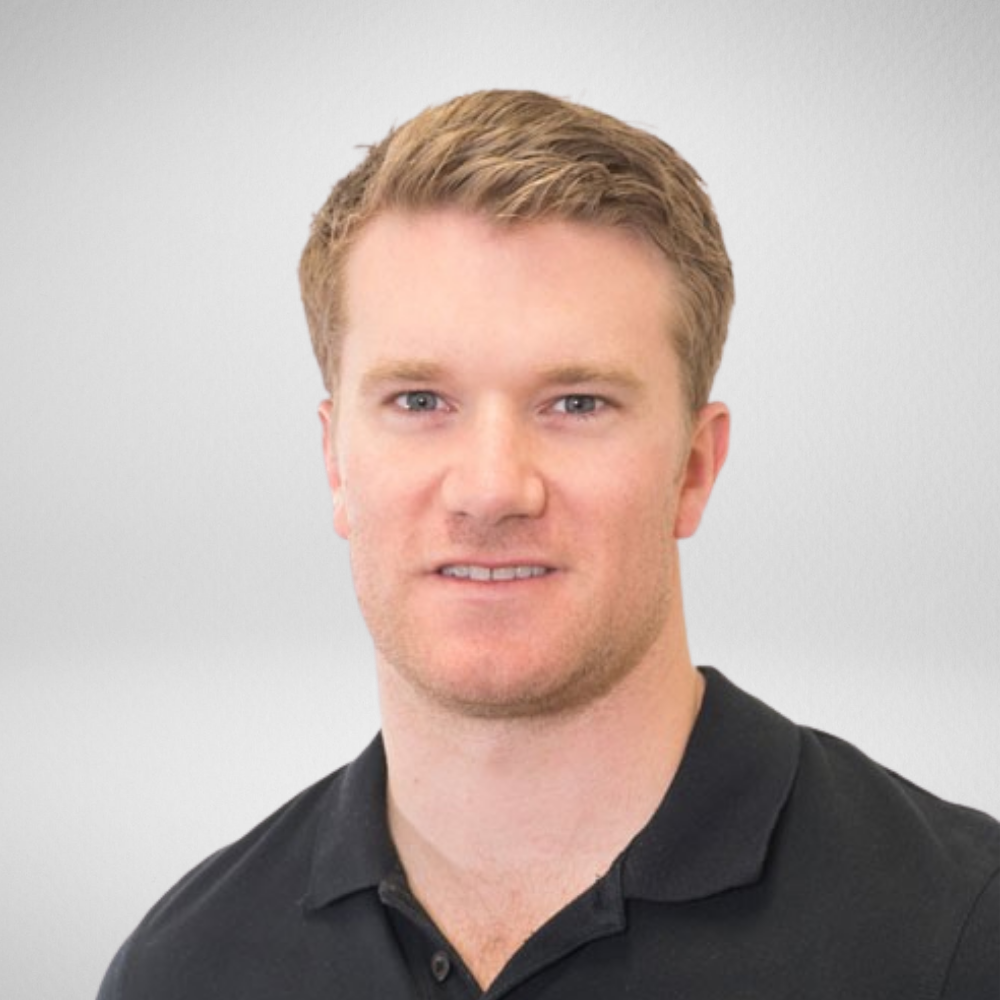 Head Strength & Conditioning Coach; Orlando Magic (NBA)
Nathan is the current Head Strength & Conditioning Coach for the Orlando Magic in the NBA. Currently in his 4th season with the Magic, Nathan's primary role is to coordinate and facilitate the strength training and rehabilitation programs for Magic athletes. Working as a part of a large multi-disciplinary staff, Nathan's main objective is to deliver best practice performance programming in a travel and game dense NBA season.
Prior to joining Orlando in June of 2018 as the club's Performance & Rehab Coach, Nathan, an Australian native, worked in Australia both in professional team sport and the private sector. Since 2010, Nathan has held various roles at the Wests Tigers and St. George Illawarra Dragons in the NRL before transitioning to the NBL in 2015 to serve as the Head Strength & Conditioning Coach for the Illawarra Hawks. His time in the NBL coincided with his work in the private sector at BaiMed Performance on the south coast of New South Wales where he worked with a number of professional and Olympic athletes in various sports including Athletics, Netball, Rugby League, Rugby Union, Track and Road Cycling, Soccer and Swimming.